South Florida Rehab and Training Center
While the success of South Florida Rehab and Training Center (SFR) in Miami relies on the expertise of its physical therapists and trainers, the staff is also equipped with the latest products to help you train and recover better. From world-class athletes to weekend warriors and Little Leaguers, everyone who walks through the doors stands to benefit from the hand-selected training products at South Florida Rehab and Training Center. To learn more, call or book an appointment online.
What products does South Florida Rehab and Training Center offer?
To help you train and perform better, South Florida Rehab and Training Center offers the following products:
How are these products selected?
All the physical therapists and trainers at South Florida Rehab and Training Center have extensive experience getting the most out of the human body. Their combined expertise allows the center to choose the right products to address your musculoskeletal system.
Whether you're a professional athlete or just an active person, the specialists have chosen the best products to help you go faster, play longer, perform better, and recover quicker.
Which product is right for me?
Every new client at South Florida Rehab and Training Center undergoes a full physical evaluation, from range of motion to balance and stability.
After your assessment, you sit down with the physical therapist to go over a rehab or training plan that works best for your body and goals, which includes product recommendations to help you get quicker and safer results.
To learn more about the many great products at South Florida Rehab and Training Center, call or schedule an appointment online.
Stretch Strap®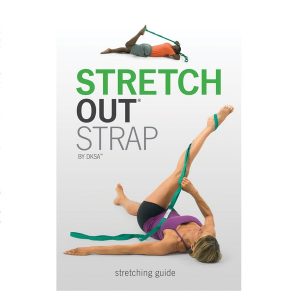 The Stretch Out Strap® delivers the benefits of assisted stretching without a partner. Multiple loops permit deep, gradual stretching of major muscle groups with greater safety, control and effectiveness than is possible unaided.
The 2nd edition stretching exercise booklet includes more than 30 stretches featuring contract-relax techniques, new color photos and how-to illustrations for quick reference. Perfect for more effective warm-up stretches before sports, or the ideal stretching regimen for yoga and fitness to achieve greater flexibility and range of motion in core muscles, the back, leg, arm, shoulder, hamstring and more.
Durable woven strap is approximately 6'4″L; green.
WASHING INSTRUCTIONS: Hand wash in warm water with mild detergent and line dry.
DO NOT MACHINE WASH OR TUMBLE DRY.
Freeze Sleeve®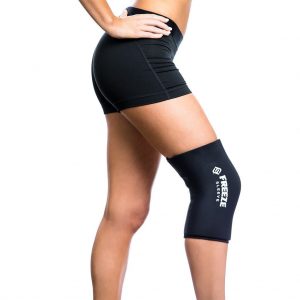 The Freeze Sleeve is a revolutionary cold therapy compression sleeve proving relief and recovery for aching muscles and joints for all ages and sizes. It provides 360 degrees of cold compression therapy and 100% coverage of the treatment area. Available in a variety of sizes to accommodate multiple areas of arms and legs.
SIMPLE: The easy slip on process eliminates the need for messy ice bags, cumbersome wraps and multi-step products on the market today.
RELIEF & RECOVERY: Provides relief and recovery for aching muscles and joints.
COVERAGE: 360 degrees of even compression coverage which also allows full range of motion to the user.
TREATMENT: The Freeze Sleeve provides the recommended 20 minutes of cold therapy treatment.
COMFORT: The compression design allows the Freeze Sleeve to be used comfortably on multiple areas of arms and legs.
MOBILITY: Allows the user to apply daily cold therapy compression treatment on the go whenever and wherever you are!
CLEAN: Specially formulated with antimicrobial gel that eliminates odors and is nontoxic.
RockTape®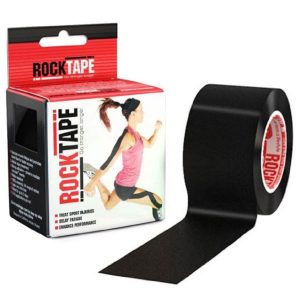 RockTape is kinesiology tape that treats a host of issues, including shin splints, plantar fasciitis, runner's knee, and back pain. The kinesiology tape microscopically lifts your skin away from your muscles and ligaments below, creating a decompressive effect for better movement and range of motion.
Alo® Therapeutic Pain Cream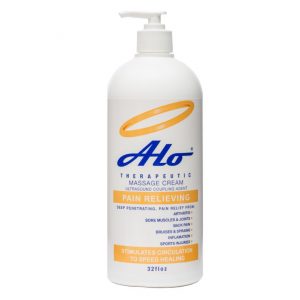 Alo Therapeutic Pain Cream combats arthritis pain, sore muscles, inflamed joints, and sciatica. Alo is made up of three ingredients:
• Menthol to cool the top layer of your skin
• MSM to control pain and inflammation in your joints and to extract toxins from your cells
• Histamine dihydrochloride, a vasodilator to stimulate circulation
Gait Orthodynamics®
No matter what activity you participate in, your feet play a crucial role and have a massive impact on how the rest of your body performs. By tackling your foundation, Orthodynamics' orthotics improve your overall balance and alignment, allowing you to perform at your best while avoiding pain and injury.
CEP® Compression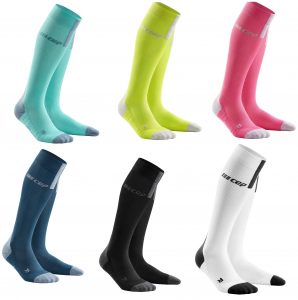 CEP Compression products include compression socks and sleeves, compression apparel, and orthopedic supports and braces. CEP's compression products have a mix of consistent and gradual compression technologies that optimize your blood flow while providing valuable support. With compression, you avoid painful cramping and muscle soreness.
Products